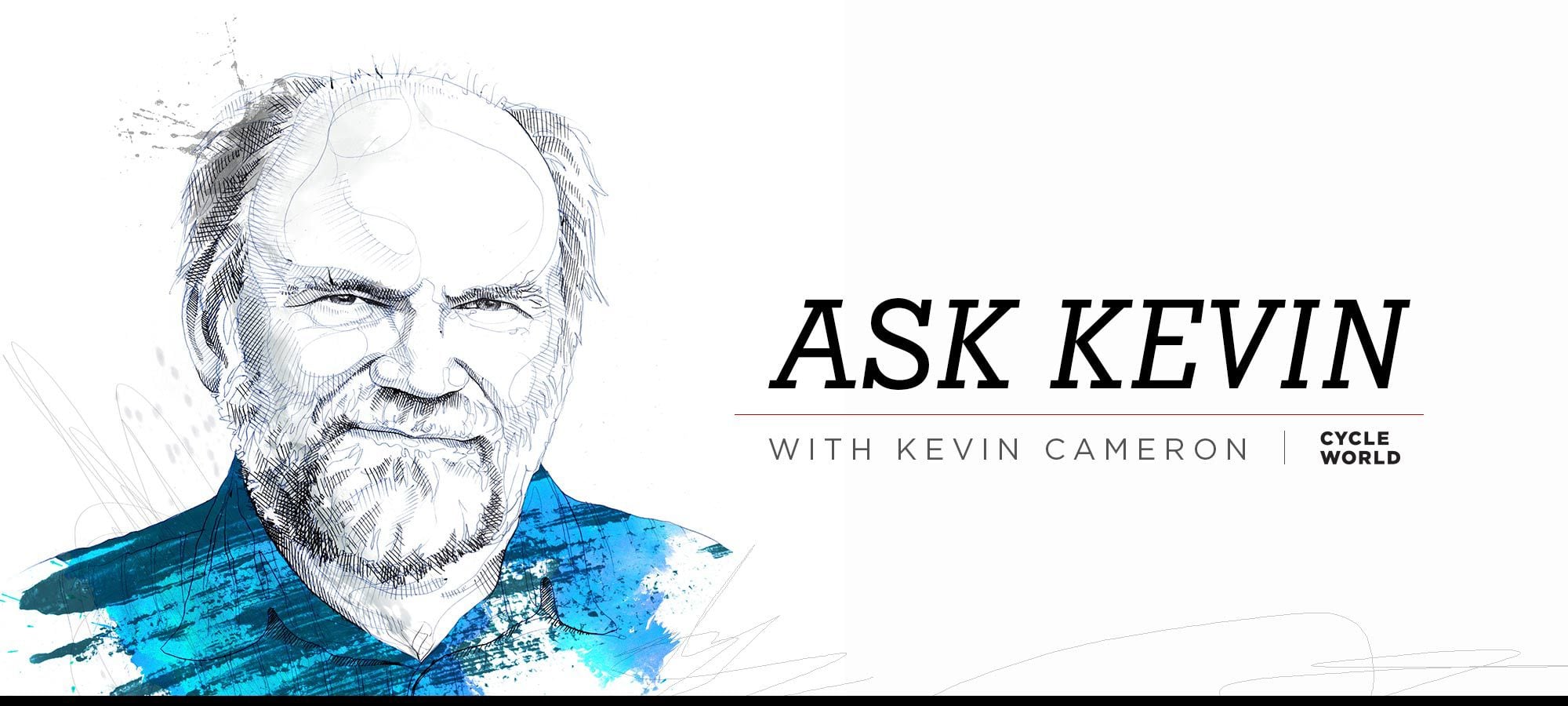 Kevin Cameron has been writing about bikes for practically 50 years, first for <em>Cycle journal</em> and, since 1992, for <em>Cycle World</em>. (Robert Martin/)
At one time, spending lengthy hours in a van driving to motorbike races was an enormous a part of my life. Some mixtures of individuals might coexist effectively in that small sheet-metal area, and others couldn't. Ideally, one individual drives whereas one other sleeps, so issues are few. Again behind the seats, racebikes and all of the impedimenta that journey with them are well-behaved companions.
However this time the equation was sophisticated by extra individuals, notably a hip native counterculturist and his spouse, plus one other rider. As we glided by means of darkness towards distant Mosport Park (now often called the Canadian Tire Motorsport Park) in Ontario, Canada, somebody introduced that sandwiches had been introduced and had been within the cooler.
Van journey taught me to purchase meals alongside the best way reasonably than to achieve right into a communal cooler. The ice melts, containers settle into rising water, and sandwiches undergo. The sandwich that pleases one could not please all. My mistake at that second was to make what I assumed was a lightweight comment.
"Hope these sandwiches aren't terrible ham and cheese, with yellow ballpark mustard. The cheese, drying and cracking on the edges. The iridescence of the ham revealing its age."
A glare from the spouse made every little thing clear. She had made ham and cheese. Her look advised me that my phrases, like an ICBM rising from its silo on a column of fireplace, couldn't be recalled.
Many hours later we rolled straight into Mosport sign-up and out to Saturday follow. After which it was night once more—dinner time and long-postponed sleep. It was determined that as punishment the responsible pair who had forged a pall over the journey to this point—the critic and the sandwich maker—can be despatched into the grocery store collectively to do the procuring.
Facet by aspect however staring straight forward, she and I marched into the shop…and a exceptional factor occurred. Since every of us had been married (albeit not to one another), we slipped simply into Grocery Retailer Mode. She turned to me and stated, "What lets make?" and I replied, "How a couple of large salad with tomatoes and chopped-up chilly cuts and possibly some cheese?"
"Ham and cheese?" she stated, elevating her eyebrows and looking out only a bit amused. "I'll discover the salad stuff and a pair sorts of dressing. You get issues to cut into it. And we'll want a bowl to make it in."
Effortlessly, now with out rancor, we fell into domesticity. The procuring was quickly accomplished. The meals was good, and it was a pleasing night.